Second Floor Rental Apartment
Seafront apartment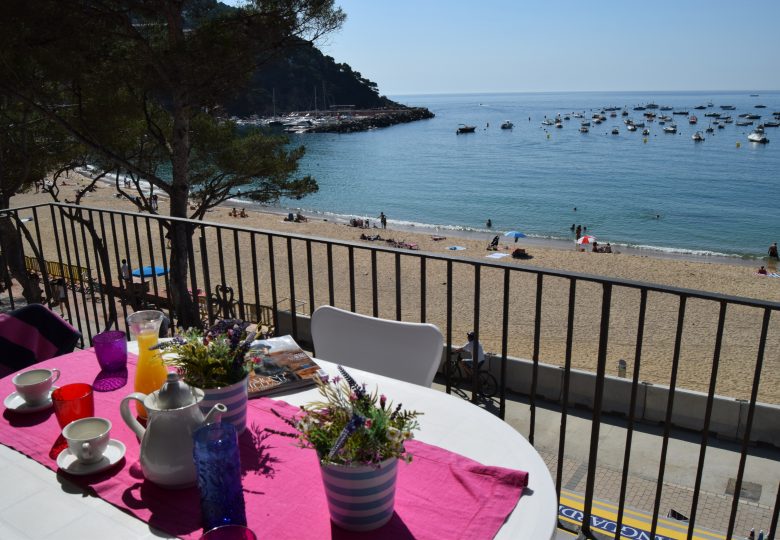 The 2nd floor apartment has great views over Llafranc bay.
2nd Floor Seafront Apartment
The Apartments were built in 1986 and are situated 20 yards in front of Llafranc beach. There is a small promenade between the apartment building and the beach, providing a safe and relaxing holiday for younger families. Below there is a shop which sells daily newspapers and everything you could want for the beach. From the balcony/terrace you have a completely unrestricted view of the beach and sea in front of you where you can enjoy a glass of the local Empordà wine whilst watching the evening's promenaders. Off-season is also a lovely time to visit.
The 2nd floor accommodation includes the following:
1 double bedroom
2 twin bedrooms
Dining and Living Room combined with sea view
Kitchen with gas hob and fridge
2 bathrooms
One with bath, shower and WC
One with shower and WC
Washroom with washing machine & drying facilities
Large balcony in front of sea
Other facilities:
Wi-fi
Satellite TV
Storage beach equipment
Shops nearby